Closer to live music
"It´s not like cleaned windows – it's like wide open windows"
A reviewer of Zero technology cables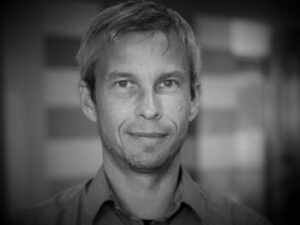 It all started with music
My roots are in live music as I grew up in a family where live music played home at the weekends was the most natural thing. Playing, listening and enjoying music over generations from early childhood. Many years have passed and my kids are growing up. There is nothing like enjoying music when my daughter come home and take a seat at the piano playing and singing of pure joy.
It is these kind of moments in life that drives me to develop the innovations needed to take technologies a step further in reproduction of recorded music. Towards the true feeling of live music from home audio systems.
/Anders Hansson – A free mind can create
Zero Loss Technology
When we developed the Zero technology, it started deep into material science research. We verified the idea that we got with finite element simulations of electrostatic and electromagnetic fields. Followed by iterations that involved critical listening sessions. The result was a cable solution that is more precise in its preservation of both level and time related information than any other traditional designs. The cancellation of polarisation in the insulation material gives a new level of natural high resolution audio that does not cause hearing fatigue. The signal does not loose any of the micro details that traditional cables often suffer from. This is affect the whole presentation to be more natural and closer to live music. The feeling is that you get closer to the musicians and the instruments. As they where playing in your listening room. Customers gives us the most wonderful experiences.
Go beyond
Our design philosophy is based on scientific research, advanced tools for simulations combined with many years of experience and last but not least critical listening to music. To make use of state of the art scientific research in electromagnetism and material science we must also have a good understanding of our hearing apparatus. And this include our brain as it is responsible of interpreting and processing all sounds we hear. And to please us with the enjoyment of music.
One of our most used tool for simulation is the Pspice simulator for analog circuits. We use Pspice for simulating everything from power supplies, complete amplifiers to filters and cables. However, when it comes to cables Pspice is not enough so fully see all aspects that affects the sound. This is why we have taken a step further to electromagnetic and electrostatic field simulations. Our capability in field simulations is unique in the high end audio industry.
Our in-depth knowledge in advanced cable and electronics design are recognised by other high-end audio equipment manufacturers. Today we provide our support and consultancy services to several European high-end audio companies.
Regal technology Services